Umami by Han Amsterdam
91%
What 47 people say about Umami by Han Amsterdam
Write a review
---
"Gezellige avond uit met heerlijk eten"
Prima verzorgd en smakelijke en goed gepresenteerde gerechten.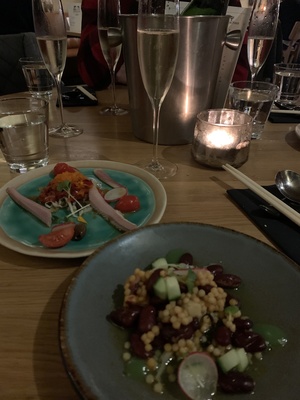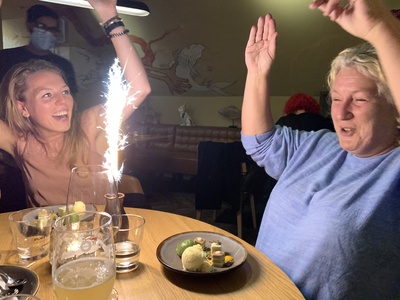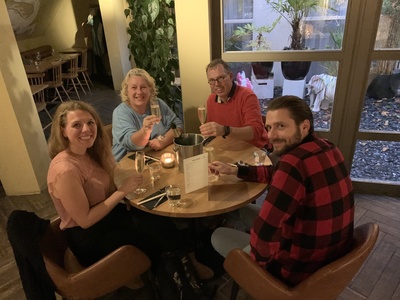 Sandra Hijgemann
at 09 October 2020
Verified
---
"een heerlijke avond"
Uitstekend gegeten, creatief en enorm smakelijk. Daarnaast fantastische en gezellige bediening. Gevoel voor humor en bijzonder service gericht
Tjeerd Volbeda
at 09 October 2020
Verified
---
The food was bad!
Neta Geva
at 04 October 2020
Verified
---
"A huge restaurant with an intimate atmosphere"
I was here with a friend, we got served good Asian food with delicious virgin cocktails & service with a smile always. It's a huge restaurant, but able to provide an intimate atmosphere. So perfect for a party of 2 or 8 and even more.
OliMae
at 01 October 2020
Verified
---
"Very good food"
It was a very nice evening. Good food, good amount of food and beautifully presented. The service was friendly and fast. Super nice. I will come back
Lisa
at 30 September 2020
Verified
Overtoom 31H 1054 HB Amsterdam
About Umami by Han Amsterdam
At UMAMI by Han, it's all about social dining. Sharing food brings people closer together. This is an important starting point in Chinese culture.
Oriental Bar & Kitchen UMAMI by Han Amsterdam is a modern restaurant where you can enjoy a quick business lunch (40 minutes), special teas and coffees, delicious Asiatic finger food, or an extensive 3-course dinner where everyone gets 6 dishes to share.
UMAMI by Han Amsterdam uses fresh ingredients, light dishes and together with the wide variety of fresh juices and tea combinations, this makes a super match with the healthy vision of chef Han Ji.
In addition to sweet, sour, salty and bitter, umami is scientifically recognized as the fifth basic taste. Umami comes from Japanese and literally means "delicious taste". This is because most of the ingredients that contain a high amount of umami are often perceived as 'delicious'.
Umami ingredients are widely used in Chinese cuisines. Think of fresh salmon, soy sauce, rice wine, and mushrooms. It is true that the term is not equally familiar everywhere, but unknowingly we have known the taste for much longer.
Reserve a table
Reserve a table