Deal

Luxury 6 course Gault&Millau dinner

€57.50
In the middle of beautiful Amstelveen you will find the amazing restaurant Kronenburg. Imagine yourself in an oasis of peace to relax completely. The passionate kitchen team knows how to prepare dishes that will amaze you every time. Only fresh products are used that enable phenomenal flavor combinations.
The friendly and hospitable staff will pamper you and make sure you have everything you need. Relax and enjoy the casual atmosphere, the sublime service and the excellent dishes during an excellent 6 course dinner.
Do you want to experience all this yourself? Do not wait any longer and experience the culinary passion of the professional team during the luxurious 6 course Gault & Millau dinner for only € 57.50!
Reserve a table
Reserve a table
What 53 people say about Restaurant Kronenburg
Write a review
---
Weer heerlijk gegeten
Peter
at 20 September 2020
Verified
---
"Uitstekend"
Bijzonder prettige kennismaking met restaurant Kronenburg. Uitstekend eten alsmede kundige bediening. Er was voldoende ruimte gecreëerd voor de gasten. We komen hier graag nog een keer terug!
Richard van den Brakel
at 20 September 2020
Verified
---
"Heerlijk eten!"
Het eten was voortreffelijk en de sfeer was heel goed.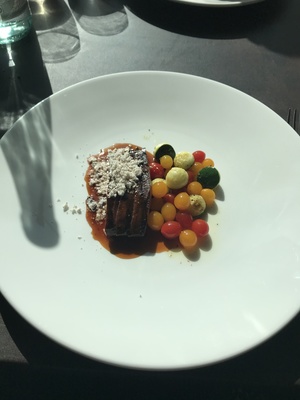 Nicole Figaro
at 20 September 2020
Verified
---
"Wat super smaakvol en verrassend gegeten "
Samen met 2 vriendinnen gegeten , smaakvol verrassend en heerlijk gegeten
Wat een verborgen pareltje in Amstelveen
Mooi complete avond van 3 vriendinnen
Mirjam
at 19 September 2020
Verified
---
"Onwijs sfeervolle en overheerlijke ervaring! Ga zo door! "
Wat een smaaksensatie en wat een onwijs sfeervol restaurant vol kennis en passie bij de werknemers! :))
Wij zijn ons weekendje weg begonnen met een heerlijk 6-gang diner en dat is ons uitstekend bevallen! Een overheerlijke beleving die wij iedereen aanraden. Tot de volgende!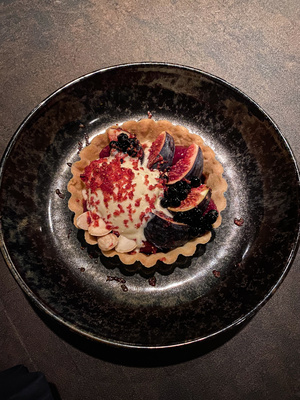 Ricardo Berends
at 19 September 2020
Verified
Prof. E.M. Meijerslaan 6 1183 AV Amstelveen
About Restaurant Kronenburg
Restaurant Kronenburg is located in the middle of Amstelveen, between the old city center, the Amsterdam forest and the busy Zuidas. A little hidden away you will find yourself in an oasis of peace where we would like to welcome you for business, with your friends or family. We would like to invite you to come and experience the culinary passion of our professional team during a lunch or dinner.
Reserve a table
Reserve a table