Deal

Excellent All Inclusive 6-course dinner
Restaurant Publique in The Hague is all about enjoying. A visit to this restaurant guarantees a fantastic culinary experience. At the top of the kitchen is chef Marc Plat, who has shown his cooking skills at restaurant de Zwethheul **. Marc's style is quirky, classic, exciting and also full of flavor. This ensures time after time that phenomenal dishes with sublime flavors can be served. Thanks to the great atmosphere and the hospitable staff, everyone immediately feels at ease.
Get pampered during the excellent All Inclusive 6 course package for only € 89.25.
The All Inclusive 6 course package includes:
* Aperitif
* 6-course Chef's dinner
* Accompanying wines
* Table water
* Coffee / tea after
Reserve a table
Reserve a table
What 99 people say about Publique
Write a review
---
"Geweldig avontuur "
We kwamen voor het Excellent all inclusieve 6 gangen diner en we hebben genoten evenzeer van het eten als van het wijn arrangement.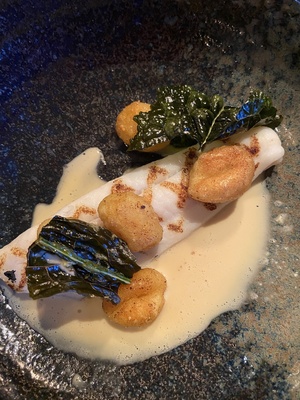 Impje Van Weering Broek Roelofs
at 28 July 2020
Verified
---
"Perfect Date Night"
My partner and I had a love meal here. The service was outstanding and the food was very special. the wine paring recommendations were all excellent too. I will definitely go back and will recommend this to my friends that like good quality and unique seasonal foods.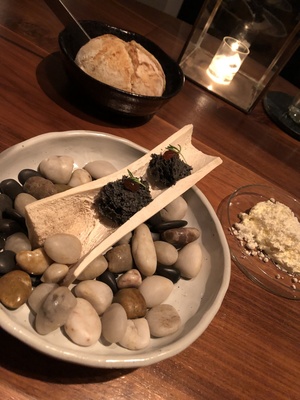 Heather DeWitt
at 21 March 2020
Verified
---
"Uitstekend"
Heerlijk eten met goede bediening in een mooi pand met een gezellig sfeer. Goede prijs kwaliteit verhouding, ga hier zeker vaker terugkomen.
Diederik
at 14 March 2020
Verified
---
We hebben een heerlijk 6 gangen diner.gehad met een bijpassend bob wijnarrangement. Het waren leuke kleine gerechtjes. De mensen in de bediening zijn heel vriendelijk en gastvrij. De akoestiek is niet zo geweldig in dit gezellige restaurant. We moesten ons best doen om elkaar te verstaan.
Het is zeker voor herhaling vatbaar. Dan een tafeltje aan het raam proberen.
Ineke
at 22 February 2020
Verified
---
Super gezellig gegeten, het personeel is bijzonder aardig en gastvrij.
Sarah Neal
at 20 February 2020
Verified
Anna Paulownaplein 4 2518 BK The Hague
About Publique
Publique, located in The Hague, is stylish and accessible to everyone. The restaurant is the central meeting point of the Zeeheldenkwartier and its surroundings. It is therefore also a multifunctional location.
The staff is motivated, friendly and professional. At Publique, you can have lunch, dinner, drinks, both business and private. A careful selection of quality products is made for the dishes. International trends and classic kitchen values can be found on the menu. The concept of Publique will exceed your expectations! Are you also coming to enjoy Publique?
Reserve a table
Reserve a table