What 277 people say about 't Eethuysje
8.8
Based on

277

reviews.
97% of the guests recommend this restaurant.
Write a review
---
"Fantastisch! "
Helemaal in de watten gelegd. Elke gang was een verassing en hebben we van genoten.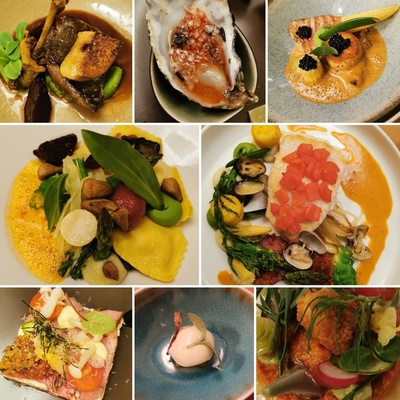 Danitsja
at 11 September 2020
Verified
---
"lekker"
we hadden een 3 gangen diner en bij alle gangen werden we blij verrast van de snaakcombinaties.
Betsy
at 10 September 2020
Verified
---
Heerlijk gegeten in de achterruitje.
Henriette Kroonenberg-Post
at 07 September 2020
Verified
---
"Schilderijtjes van gerechten "
Wat een plaatjes. Op en top bediening in een geweldige sfeer. Voor komende week wederom gereserveerd. Ik wil alles proeven van de kaart. Wat een topteam.
Ron Drukker
at 04 September 2020
Verified
---
Wederom heerlijk gegeten. Alle gerechten zien eruit als schilderijtjes. Wat een smaakpalletten. En bij de koffie zoveel lekkers.....zonder dat je daarvoor extra betaald.
Ron Drukker
at 02 October 2019
Verified
Dorpsstraat 53 1901 EJ Castricum
About 't Eethuysje
Cuisine: French, International
In a unique building in the heart of Castricum is 't Eethuysje located. Next to the property you will find an idyllic square where the terrace of the restaurant is. From this wonderful place you have a view at the historic church of the village.
't Eethuysje is inspired by the seasons of the year. For this they use seasonal local products. These fresh ingredients are combined into special and thrilling creations.
That the kitchen is so refined and presentation of the dishes is so beautiful, has everything to do with the experience in the kitchen. The chef and his team have extensive knowledge of techniques and ingredients and know exactly how to use it.
Reserve a table
Reserve a table