What 37 people say about Midtown Grill
100% of the guests recommend this restaurant.
Write a review
---
"Lekker"
Vriendelijke bediening met aandacht voor de gasten.
Prima eten, beslist een aanrader.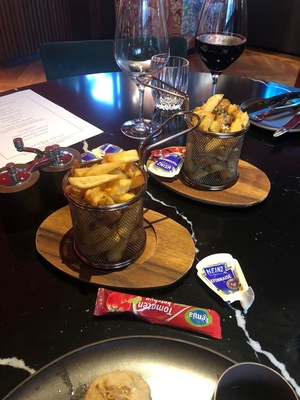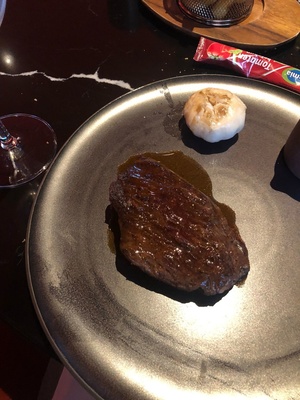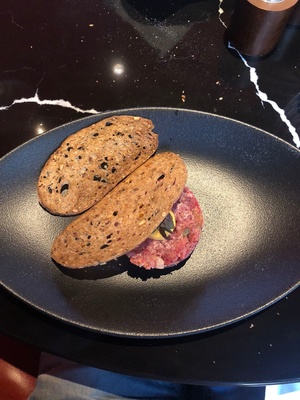 Hans van Eijk
at 17 September 2021
Verified
---
Heerlijke avond gehad. Kwaliteit eten goed en zeer ruime portionering.
Zeer vriendelijke bediening en leuke interactie.
Voldoen aan alle maatregelen en weten sfeer te behouden. Zeker een aanrader
Martin
at 11 September 2021
Verified
---
"Heerlijk gegeten"
Bijzondere inrichting, aardig personeel, erg lekker eten
Judith
at 09 September 2021
Verified
---
Als je voor goed vlees gaat moet je bij midtowngrill zijn. De steak tartare en bavette waren heerlijk. Veel wijnen zijn per glas te bestellen en goed betaalbaar. De diningcity deal van €31 voor 3 gangen is een spotprijs gelet op de hoeveelheid en kwaliteit wat je krijgt. Pak deze deal!
Marcel
at 04 September 2021
Verified
---
"Top"
Eten was lekker, service was geweldig, dank aan de staff Kelly, Sayat en Sherif. En de uitstekende kookkunst, dank aan chef Rafa en Miguel. We komen binnenkort weer smullen.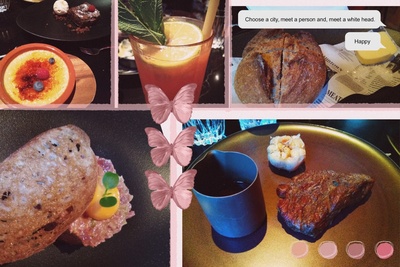 Eline Man
at 04 September 2021
Verified
Stadhouderskade 12 1054 ES Amsterdam
About Midtown Grill
Cuisine: American, Meat
In our always cozy capital Amsterdam you will find the atmospheric restaurant Midtown Grill. Here you will be taken on an amazing culinary journey through the beauty of America.
The dishes consist mainly of delicious American steaks. From corn-fed cattle with a sweeter taste to grass-fed cattle for a pure meaty bite.
The open kitchen provides an educational experience, where all passionate chefs can tell you all about the diversity of the beautiful meat.
Surrounded by a modern look, thanks to the stylish materials, beautiful colors and attractive prints. The comfortable seating areas and the friendly service create a cozy and warm atmosphere.
Enjoy this great sensational experience at the Midtown Grill restaurant now!
Reserve a table
Reserve a table