What 192 people say about De Provenier
9.0
Based on

192

reviews.
98% of the guests recommend this restaurant.
Write a review
---
"Aanrader"
In een woord geweldig
Astrid Lobbezoo
at 27 September 2021
Verified
---
Mooie sfeer met perfecte timing van bedienen van passende wijn met gerecht. Goed uitleg over achtergrond van wijn en ruime keuze mogelijkheden.Een kleine min punt om te verbeteren: vragen naar coronapas kan vriendelijker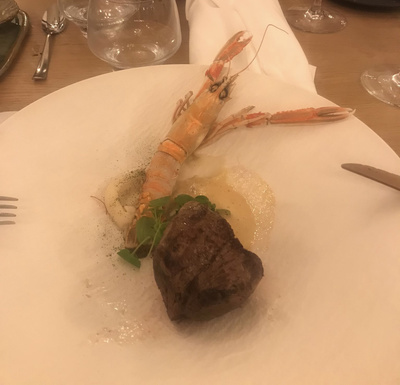 AD
at 26 September 2021
Verified
---
Was super! Mag wel minder brood tussendoor en deze mogen wel wat warm zijn. Behalve de eerste was de rest van de broodjes hard. Wel veel smaak!
De eetmeisje
at 26 September 2021
Verified
---
"Heel goed!"
Lekker gegeten, vriendelijke personeel!
Nathalie Timmerman
at 26 September 2021
Verified
---
Heerlijke avond gehad met mijn dochter en genoten van het aangeboden menu wat heerlijk was voor zowel het vegatarisch menu en het standard menu plus een heerlijk wijn menu met uitstekende uitleg !
Bart den Braber
at 25 September 2021
Verified
Overschiesestraat 7 3111 GB Schiedam
About De Provenier
Cuisine: French
Restaurant De Provenier in Schiedam is the right place to really enjoy an evening. The fantastic historic building gives a unique atmosphere. The interior of the restaurant is modern and radiates a lot of warmth. The chef and his team are inspired by modern French cuisine. Their culinary delights are prepared with the freshest and purest products. The presentation on the board is also beautiful in a word. Do you want to enjoy all the beauty that De Provenier has to offer? Then come quickly.
Reserve a table
Reserve a table