What 315 people say about Nomads
9.3
Based on

315

reviews.
97% of the guests recommend this restaurant.
Write a review
---
Echt fantastisch gegeten. Originele keuze naar welk land we gingen afreizen. Daarbij heerlijke passende wijnen die ons compleet verraste. Must go en zeer fijne service
Charissa Stoelwinder
at 10 October 2021
Verified
---
erg goed
Janny Muis
at 10 October 2021
Verified
---
"Heerlijk eten"
Het eten was magisch, lang niet zo goed meer gegeten. Service was goed. Iedereen wist exact de gerechten uit te leggen.
Kim
at 10 October 2021
Verified
---
"Amazing staff, amazing food, amazing mocktails"
This place is a gem. The staff were friendly and professional. The food was so tasty and beautiful. For a fine dining lover like me, this was one of the best experiences i've had in a long time. Also the mocktails, it's hard to get good mocktails from where i'm from, so these really made me happy. Virgin pisco sour and the spicy mango were delicious and beautifully presented. Thank you!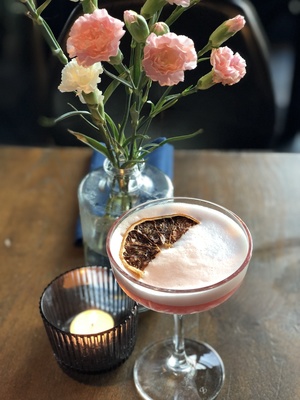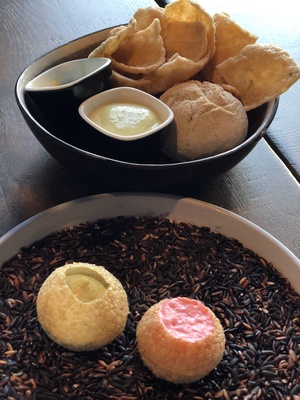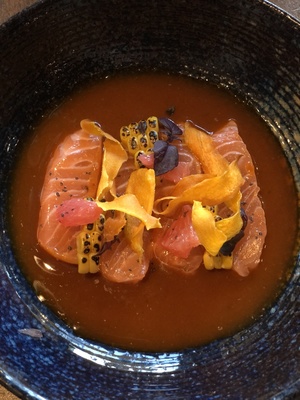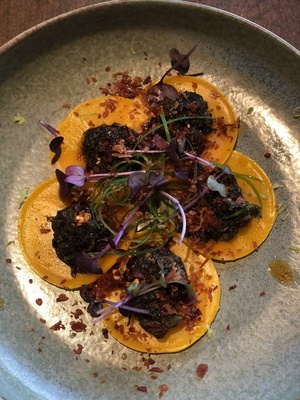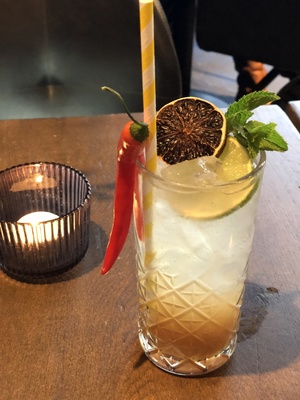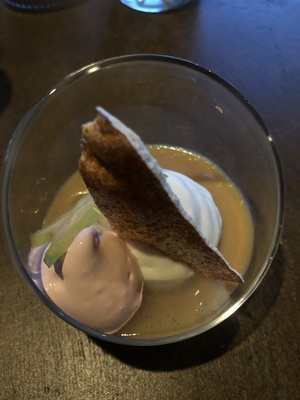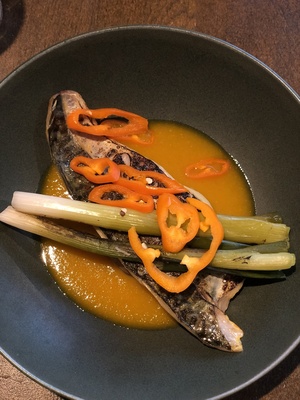 Jenny Nieminen
at 10 October 2021
Verified
---
Wat een leuk concept en heerlijk eten met goede bijpassende wijnen!
Elodie Harreman
at 09 October 2021
Verified
Oranje-Vrijstaatkade 55 1093 KS Amsterdam
About Nomads
Cuisine: Modern, International
In for a real adventure? Join NOMADS on a culinary journey around the world!
As true nomads, NOMADS travels around the world in search of undiscovered flavors, exciting products and authentic food experiences. They travel to two different countries every year. They are inspired by this, follow cooking workshops and fill their backpacks with local products on the market.
For 6 to 9 months, NOMADS presents the best they have discovered during their journey. Every dish has its own story and its own origins and the staff is only too happy to share this with you. This way they take you on a journey and let you get acquainted with all the special things that their destinations have to offer.
Reserve a table
Reserve a table