What 315 people say about Nomads
9.3
Based on

315

reviews.
97% of the guests recommend this restaurant.
Write a review
---
"Amazing"
Great service and delicious food!
Linnea Rungard
at 07 September 2020
Verified
---
We hebben genoten ! Heerlijk eten , Fijne ambiance, lekkere cocktails (ook de alcoholvrije zijn een aanrader ) , gastvrij en per gang veel aandacht van onze gastheer voor de uitleg. Echt een aanrader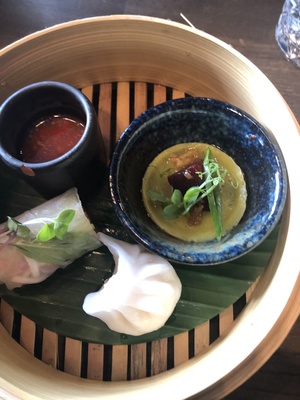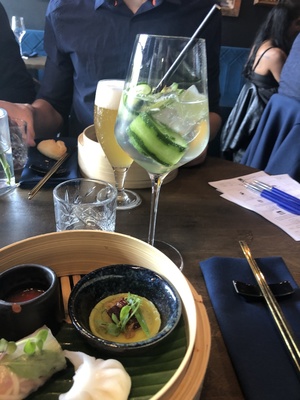 Annelies Velders
at 06 September 2020
Verified
---
"Heerlijk"
Gisteren het 3 gangen lunch menu van de restaurant week genuttigd, wS heerlijk, bediening was top!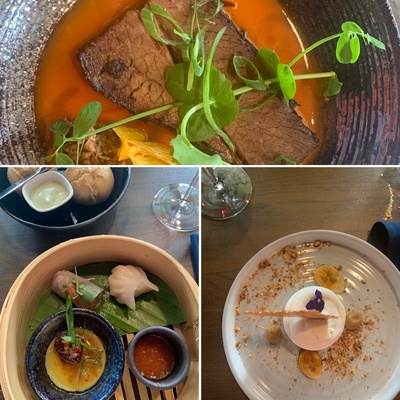 Patty Thorel
at 06 September 2020
Verified
---
"Lekker!"
Superlekker gegeten en een hele vriendelijke bediening.
Sandra Van Beek
at 05 September 2020
Verified
---
Super Lekker!
Gabe
at 05 September 2020
Verified
Oranje-Vrijstaatkade 55 1093 KS Amsterdam
About Nomads
Cuisine: Modern, International
In for a real adventure? Join NOMADS on a culinary journey around the world!
As true nomads, NOMADS travels around the world in search of undiscovered flavors, exciting products and authentic food experiences. They travel to two different countries every year. They are inspired by this, follow cooking workshops and fill their backpacks with local products on the market.
For 6 to 9 months, NOMADS presents the best they have discovered during their journey. Every dish has its own story and its own origins and the staff is only too happy to share this with you. This way they take you on a journey and let you get acquainted with all the special things that their destinations have to offer.
Reserve a table
Reserve a table