Deal

Delicious 3 course surprise dinner at home!

€27.50
Support restaurant Insieme at this difficult time and enjoy a culinary delicacy in your own home!
Due to the closure of the catering industry, we are currently unable to join restaurants. That is why restaurant Insieme provides a great 3-course dinner for at home.
Restaurant Insieme prepares a fantastic menu with a lot of love, care and especially delicious ingredients. Order this great dinner now and enjoy a unique culinary experience at your own dining table.
How does it work?
The starter and dessert are cold and the main course can be warmed up at home.
For delivery:
- You live nearby Amsterdam Centrum, Amsterdam Zuid and Amstelveen.
- Order your dinner before 16:00 in the afternoon, get it delivered between 17:00 and 20:00 by the restaurant.
- Please enter your address in the 'remarks' field for delivery and possible allergies.
- Payment by means of a payment request.
- Menu price includes delivery costs.
For pick-up:
- Order your dinner before 16:00 in the afternoon, pick it up at the restaurant between 16:00 and 21:00.
- Payment via a payment request
Reserve a table
Reserve a table
What 34 people say about Insieme
Write a review
---
Keurig op tijd bezorgd, bovenverwachting lekker eten en veel, voor ons genoeg voor twee dagen!
Mirjam Klerk
at 21 November 2020
Verified
---
"Tasty lockdown dinner"
Insieme provides a tasty 3 course lockdown menu delivered to your home. There is a link to a video with step by step instructions on how to cook the ravioli.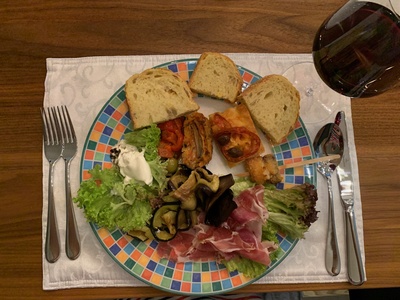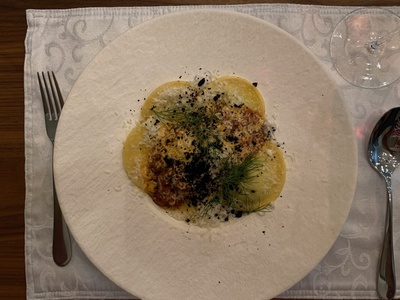 DGW
at 15 November 2020
Verified
---
Ontzettend lekker gegeten!
Adriaan Bruin
at 16 October 2020
Verified
---
"Echt Italiaans 3.0!!"
Heerlijk! Culinair Italiaans! Top wijn, Top koffie. Het broodje, de olijf olie, de boter.. alles met zorg en aandacht! De 12 uur gemarineerde Zalm vooraf op bedje van groen en sausje van kers is een geweldige belevenis!
Louise Nieland
at 15 October 2020
Verified
---
wat een fijn restaurant, heerlijk gegeten en goede bediening
Gerrie Klaver
at 13 October 2020
Verified
Scheldestraat 23 1078 GD Amsterdam
About Insieme
At Insieme in Amsterdam you will be taken to beautiful Italy. The passion for cooking and the hospitality is typical for Insieme.
The kitchen serves delicious and healthy dishes prepared with fresh products from farmers and producers from Italy. There is more than enough choice for everyone, and your special wishes are always taken into account. There is also an extensive drinks menu, with the tastiest wines, cocktails and other (typical Italian) drinks.
Are you ready for an evening full of Italian delights? Then book a table at Insieme in Amsterdam!
Reserve a table
Reserve a table