What 69 people say about Fidèle
100% of the guests recommend this restaurant.
Write a review
---
Genoten van het restaurantweek 5-gangen menu met vooraf nog 4 amuses.
Attente bediening, maar net niet attent genoeg; de vis werd gebracht, maar de ravioli was aan de beurt. Werd keurig opgelost.
Vriendin uit Frankrijk koos voor de champagne; zij dacht dat dit een welkomstdrankje was ….
Smakelijk om gelachen.
Fijne en heerlijke avond (4 uren) gehad.
Anja
at 17 October 2021
Verified
---
"Feestje voor de zintuigen!"
We hebben van een fantastisch vijf gangen menu genoten met bij iedere gang een passende wijn. Boeiende uitleg bij de gerechten en dranken.
Feestje voor de smaakzintuigen ! Wél geprofiteerd van het voordeel via de 'Nationale restaurantweek'
Sjoukje Kooistra
at 14 October 2021
Verified
---
Goede sfeer en prima gerechten.
Heerlijke avond gehad.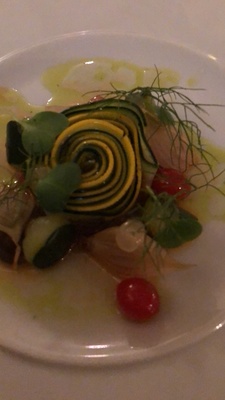 Freek Herman
at 14 October 2021
Verified
---
Heerlijk avond met verrassende smaken
Corian Beeuwkes
at 10 October 2021
Verified
---
"Heerlijke gerechten"
Fijne bediening. Heerlijke gerechten en mooie wijnen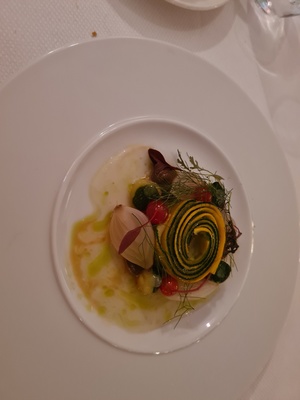 L. De Goede
at 06 October 2021
Verified
Burgemeester Wuiteweg 18 9203 KK Drachten
About Fidèle
Cuisine: French, Classic, Modern
You can enjoy at restaurant Fidèle in Drachten. Fidèle stands for loyalty, and they like to show that to the guests. Chef Gerry Trouw works with seasonal and regional ingredients in the kitchen. The dishes he creates are modern with an origin from the classic French cuisine. Characteristic of his cooking style are the delicious dishes and taste sensations with support of fresh acids.
Reserve a table
Reserve a table