Deal

Delicious 4-course dinner!
Deal

A delightful 6 course dinner!
Deal
What 43 people say about Fidèle
100% of the guests recommend this restaurant.
Write a review
---
"genieten van de gastvrijheid!"
Hartelijke gastvrouw en goede bediening, warm onthaal. Vooral de visgerechten waren erg lekker.
Fijne avond uit.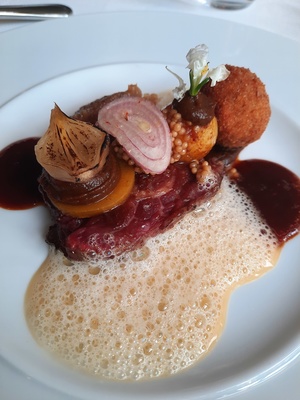 Sylvia
at 12 June 2021
Verified
---
"Op de valreep"
Voor de lock down nog even genieten bij Fidèle, het was onze tweede keer. Zoals verwacht was het weer een feestje, het eten de bediening, alles weer als vanouds perfect.
Jammer dat er nu 4 weken niet gegeten kan worden.
Hopelijk gaat het daarna weer op dezelfde voortreffelijke voet verder.
Tot de volgende keer en blijf gezond en coronavrij!
Frans
at 15 October 2020
Verified
---
"Uit de kunst"
een heerlijk 9-gangen diner gegeten. Gevarieerd en errg lekker. Niet teveel, niet te weinig.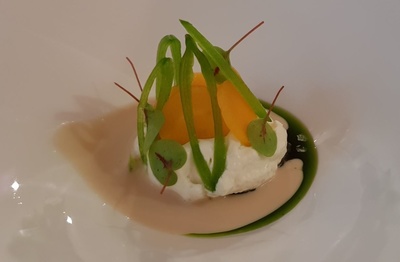 Andries de Boer
at 10 October 2020
Verified
---
Vanavond kunnen genieten van een heerlijk 6- gangenmenu met bijpassende wijnen. Perfecte bediening en verfijnde gerechten. We hebben echt genoten van de verwennerij en de perfecte uitleg over de wijnen en verschillende gangen. Zeker voor herhaling vatbaar!
Esther
at 03 October 2020
---
"Voortreffelijk gegeten"
Voor ons was het een uitje om een keer zo luxe te eten. Maar wat hebben we genoten. We hebben heerlijk gegeten. Elke gang werd voorzien van een duidelijke uitleg door attente bediening, de gerechten worden mooi gepresenteerd en het eten is voortreffelijk. Zeker een aanrader!
Ellen
at 01 October 2020
Verified
Burgemeester Wuiteweg 18 9203 KK Drachten
About Fidèle
Cuisine: French, Classic, Modern
You can enjoy at restaurant Fidèle in Drachten. Fidèle stands for loyalty, and they like to show that to the guests. Chef Gerry Trouw works with seasonal and regional ingredients in the kitchen. The dishes he creates are modern with an origin from the classic French cuisine. Characteristic of his cooking style are the delicious dishes and taste sensations with support of fresh acids.
Reserve a table
Reserve a table