What 18 people say about Silom Thai Brasserie
94% of the guests recommend this restaurant.
Write a review
---
"Geweldig"
Het eten was echt heerlijk! En de service heel goed, vriendelijke ontvangst gezellig praatje, leuk dat het niet standaard Thais eten is maar heel origineel en mooi gedaan met verschillende gangen opgediend, ik kom zeker terug!
Gerdien Vis
at 23 September 2020
Verified
---
"Smullen"
In de restaurantweek aten we bijna onze vingers op, zo lekker was ons driegangendiner bij Silom. Boy bediende ons allervriendelijkst, de wijn smaakte goddelijk en de koks in de keuken hadden er veel zin in.
Annemiek Berg van den
at 22 September 2020
---
"Enorm genoten"
De sfeer was heel goed. Het eten was echt lekker. Enorm genoten
janine deville
at 22 September 2020
Verified
---
"Delicious food with top service."
This is a fantastic Thai restaurant, in a super building. All the staff are great and very friendly and professional.Food is always top quality.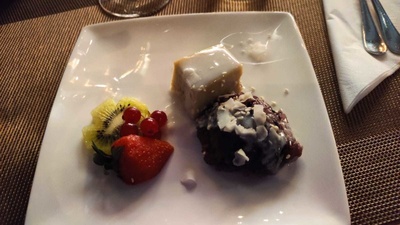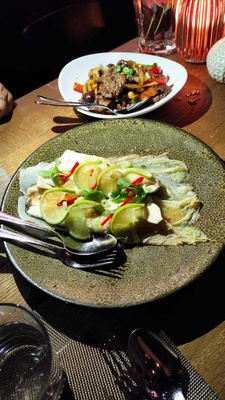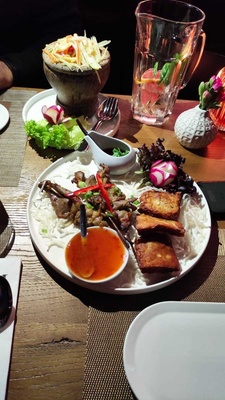 Ian Penny
at 20 September 2020
Verified
---
No good
Thomas Hore-Lacy
at 19 September 2020
Verified
Voetboogstraat 13 1012XK Amsterdam Amsterdam
About Silom Thai Brasserie
Cuisine: Thai
At Silom Thai Brasserie in the city centre of Amsterdam you have the opportunity to discover many types of Thai dishes. You can choose both regional and traditional dishes; they are a jack of all trades. They have many dishes that other Thai restaurants do not have on the menu, which makes Silom Thai exceptional.
Reserve a table
Reserve a table