The White Room by Jacob Jan Boerma*
Wat 82 mensen zeggen over The White Room by Jacob Jan Boerma*
Schrijf een review
---
Was perfect
Sietze luijmes
op 20 september 2020
Geverifiëerd
---
"Geweldig!"
De 4-gangenlunch (alleen op zaterdag) bij de White Room is een echte aanrader. Het eten is geweldig: prachtige opmaak en subtiele en mooie smaken. En dat alles in een prachtige omgeving, met heel vriendelijke bediening. Voor deze prijs/kwaliteit is er geen betere lunch te vinden. Wij komen zeker terug.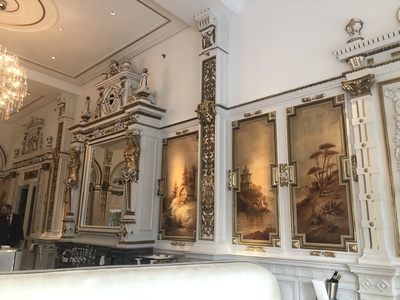 Stefan
op 20 september 2020
Geverifiëerd
---
"We hebben een super avond gehad!"
Alles was super, eten, service, locatie. Echt bijzonder verjaardags eten.
Elise Calkoen
op 19 september 2020
Geverifiëerd
---
"Heerlijke zeven gangen"
Fantastisch gegeten in een heerlijke ambiance. Ook voldoende ruimte en niet te vol. In deze tijd ook niet onbelangrijk. Medewerkers waren kundig en vriendelijk. De scheermesjes waren verrukkelijk evenals het drieluik aan de start.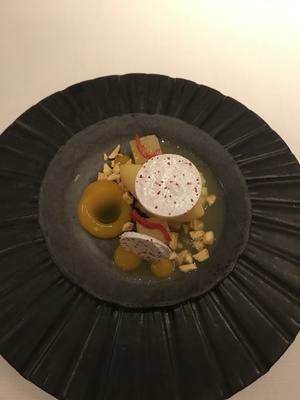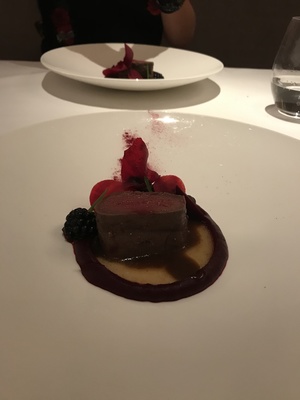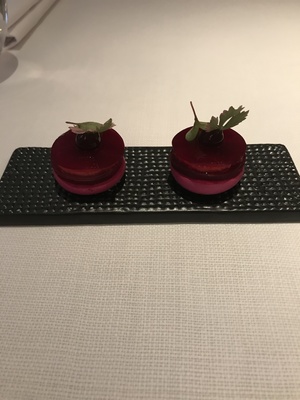 Thijmen
op 13 september 2020
Geverifiëerd
---
"Geweldig"
Zeer prettige ontvangst. Eten was geweldig, echte smaaksensaties. Uitstekend passende wijnen. Team was erg enthousiast en kundig.
Harrie Vossen
op 29 september 2019
Geverifiëerd
Over The White Room by Jacob Jan Boerma*
The White Room by Jacob Jan Boerma is het Michelinster fine-dining restaurant van NH Collection Grand Hotel Krasnapolsky. 3* Michelin Chef Jacob Jan Boerma, bekend van 'De Leest***', staat aan het roer van het team van The White Room. Onder zijn signatuur kookt de jonge doch ervaren Chef de Cuisine Randy Karman. De prachtige ingrediënten en de frisse stijl van Karman zorgen voor een perfecte combinatie met de zure smaken en specerijen waar Boerma om bekendstaat.
The White Room brengt een elegante, maar toegankelijke cuisine die bouwt op producten in hun optima forma. Maître Bram Hommes garandeert een buitengewone service naast de culinaire beleving. Sommelier Isabel van Bueren informeert u met passie over het wijnaanbod van The White Room.
De naam The White Room is afgeleid van de historische naam 'De Witte Zaal' die de ruimte kreeg bij de opening in 1885. Het huidige restaurant wordt gezien als het oudste restaurant van Amsterdam waar originele stijlen nog altijd behouden zijn. Dankzij de geraffineerde en moderne styling, worden historie en heden hier naadloos met elkaar verbonden.
Reserveer een tafel
Reserveer een tafel